Annual Memorial Day Honor Guard
The Norwin Historical Society will be conducting a Memorial Day Service on Sunday May 28, 2023 at 2:00pm in the Old Brush Creek Cemetery located on Leger Rd. in North Huntingdon Twp.
The service will include speakers and a rifle salute to honor our departed service members.
There will also be a headstone dedication ceremony for 16 new Civil War Veterans' stones, conducted by the Sons of Union Veterans of the Civil War, John T. Crawford camp $43 Kittanning, PA and The Daughters of Union Veterans of the Civil War, Ruth F. Barnhart tent 56. Pleasant Unity, PA.
It will also include members of the Blue and Gray Brigade and the Camp Chase Fife and Drum Corps.
On Sunday, May 28, 2023, the Norwin Historical Society in association with the Manor American Legion Post 472 Honor Guard, will conduct Memorial Day services at the following locations and times, 11:30 AM at the Brush Creek Cemetery located between Manor and Adamsburg for Carl Leroy McKelvey, killed during WW1 and Post 472 namesake, 1:00 PM at the Penn Lincoln Cemetery located on Route 30, North Huntingdon Township, 2:00 PM at the Brush Creek Associate Reformed Presbyterian Cemetery located on Leger Road in North Huntingdon Township, and at 3:15 PM at the Manor American Legion Post 472 Memorial Garden, Manor PA. The public is welcomed to attend.
The 15 Civil War Veterans are:
There will be no public parking available at the cemetery. Free Parking will be available at St. Elizabeth Ann Seton Catholic Church on Leger Rd. and there will be a free shuttle to the cemetery.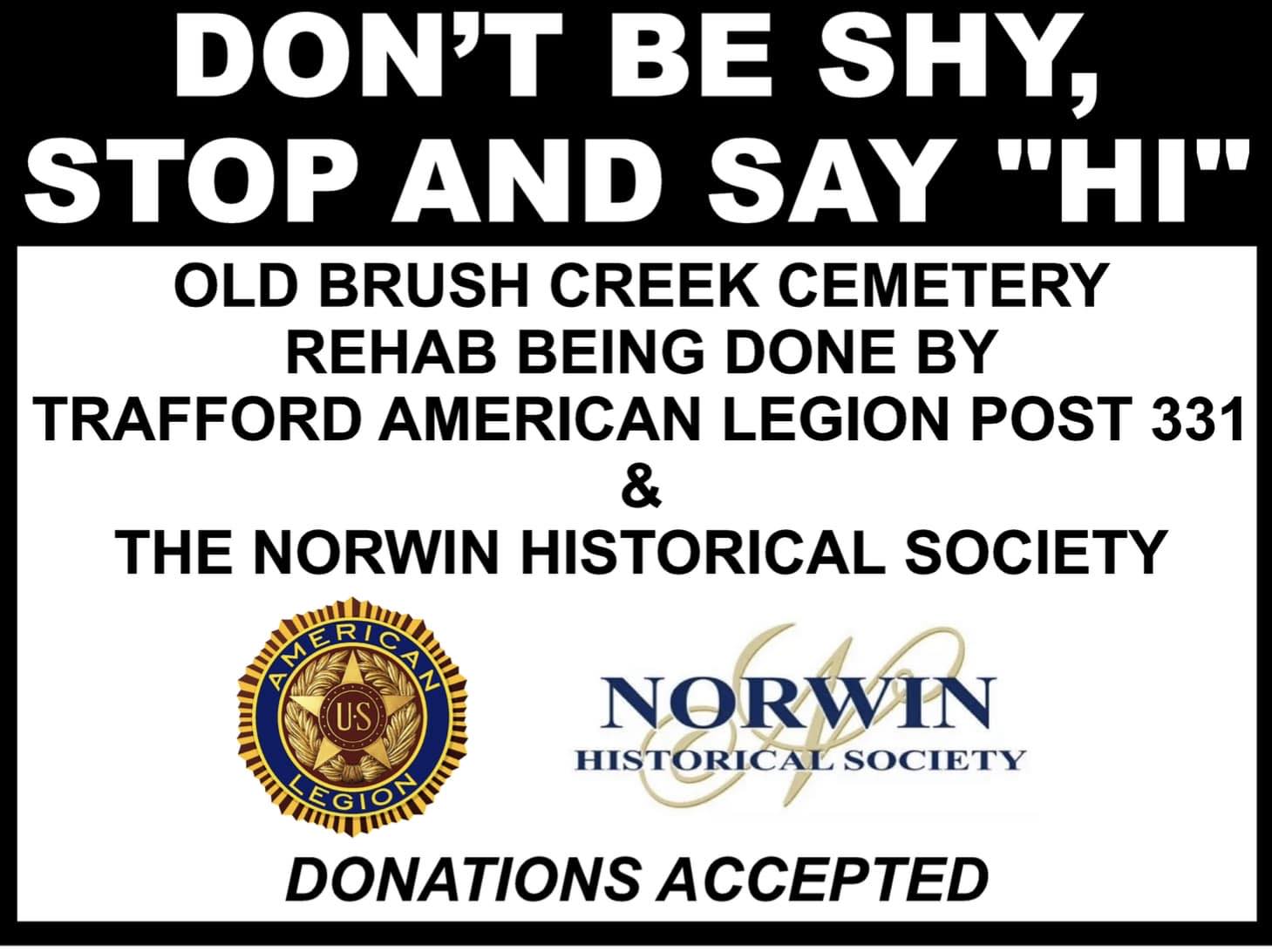 The honor guard members are military veterans from the Norwin Historical Society, the Irwin VFW Post 781, the Manor American Legion Post 472, and active members of the U.S. military.