25th Annual "HOMES FOR THE HOLIDAYS" House Tour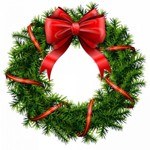 The 2020 Annual Holiday House Tour will take place on Saturday, December 5th
The Norwin Historical Society House Tour is an annual event that supports our programs and events throughout the year. It has become a tradition in our area for over 25 years!
Tickets are available for $20 in advance, up to the day of the tour, if not sold out by then.  They're available at the Norwin Public Library or the Norwin Chamber of Commerce. Tickets go on sale in early November.  OR eliminate driving to each site and parking and enjoy the tour on one of the V.I.P. Transports provided by the Historical Society. The V.I.P. Transport tickets are $35 and must be purchased by December 3rd, the Thursday before the tour (or before sold out).
The homes are available from 3:30 until 8:00 PM. Those choosing the self-guided tour will pick up their tour booklets and wrist bands (and purchase tickets if you haven't done so previously) at the Norwin Library. Those who purchased V.I.P. Transport tickets will get their booklets and wristbands at the Calvary Baptist Church (on Caruthers Lane directly across from the library) no later than 3:15. There will be no refunds if you miss the V.I.P. Transport, so be sure to come early!
YES, there will be a V.I.P. TRANSPORT available again this year!
V.I.P. TRANSPORT ticketholders must report directly to Calvary Baptist Church on Caruthers Lane, across from the Library, no later than 2:45 PM to ensure all are boarded and ready to leave on tour together as a group at the same time. No refunds if you miss the V.I.P. TRANSPORT.
Basic, Self-Guided Tour tickets are $20.
Tour Shuttle tickets are $35.
Thank you for supporting Norwin Historical Society's annual Christmas House Tour! — Carl Huszar, President